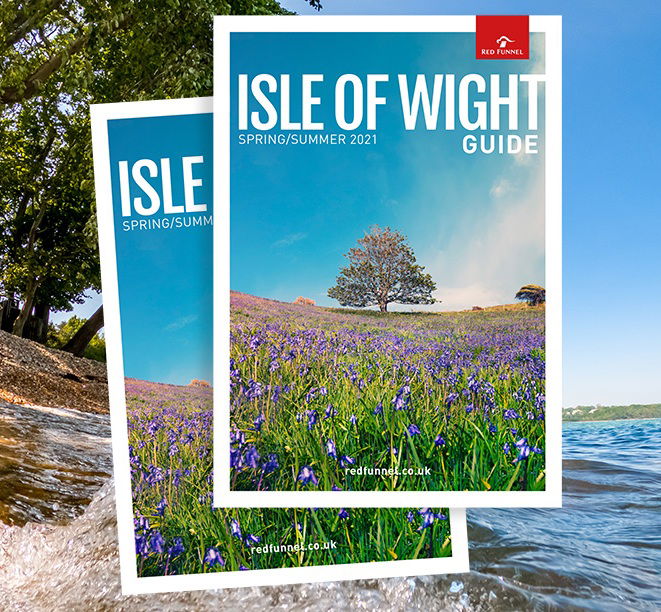 The Red Funnel Isle of Wight Guide is new for next year and will be
the only publication
distributed on their ferries and in Red Funnel terminals from Spring 2021.
Red Funnel will be adopting a new approach to distributing the guide, aiming to place a copy into the hands of every visiting group or traveller on their ferries, as well as reaching their customers and audience as they plan their trips to the Island.
The guide will be a pocket-friendly B5 size, with 100+ pages packed with useful and key information for Isle of Wight visitors, and potential holidaymakers. As a travel guide for the Island, the content will largely feature top tips, inspirational ideas, and guides to beaches, days out, what's on and places to eat, with minimal focus on lifestyle articles.
Classified Sections
There will be a dedicated Food & Drink Guide included, which will be divided into an area guide for easy reference and use. Choose from a low cost small advert with basic info or upgrade and double the size with a bigger image etc.
For accommodation businesses there will be a "Places to Stay" section, where they can reach potential visitors off-Island, as well as current visitors who may be considering a return trip. The new guide will be circulated to existing Red Funnel customers in advance of the main season, and proactively distributed in targeted high reach locations across the South, such as motorway services and supermarkets.
Red Funnel is aware of the tough time hospitality has had so these classified sections offer entry level pricing starting at the equivalent of just £12 pw for 6 months coverage.